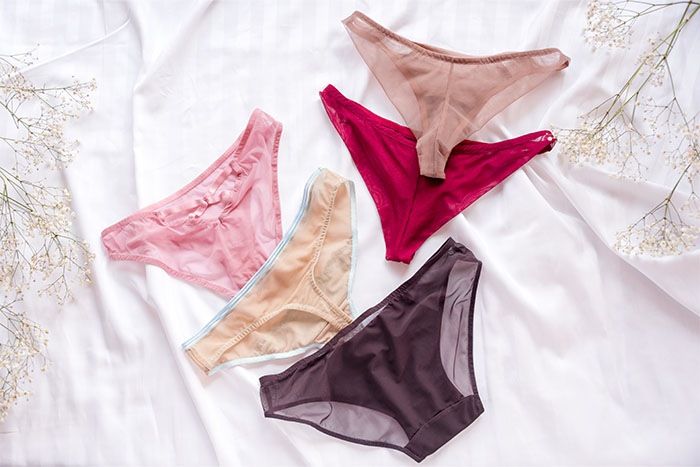 Ladies — can we have a heart to heart? There are so many types of underwear out there — as if finding the right bra, bathing suit, and pair of jeans wasn't enough of a struggle already. So why let underwear stand in the way of your happiness and confidence?
Underwear is an intimate part of every woman's wardrobe, but finding the pair of underwear that suits your best can be tricky. There are cheeky pieces, full-coverage options, and the barely-there numbers perfect for late-night rendezvous in the bedroom.
Which one should make it into your shopping cart?If you're on the hunt for a new pair of panties and aren't quite sure of the "deets" on different styles, I'm here to help. Below, we're going to discover the 14 most popular types of underwear on the market and why they might be your new fave undergarment.
#1. Boyshorts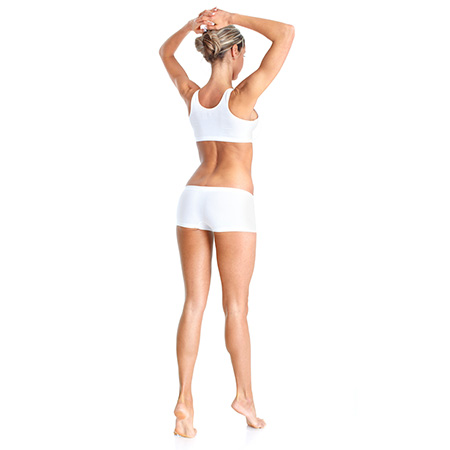 If you want a little more coverage but don't want to slack on sex appeal, boyshorts are the only way to go. Boyshorts have that "classic briefs" appeal reminiscent of male briefs underwear. They're genuinely designed like "shorts," with full coverage for the bum and hips, with the leg openings strategically placed right above the thigh.Boyshorts work well when you're trying to be a bit more discreet when wearing skirts and short dresses or when you want to show off your bum in front of your partner on a Friday night.
#2. Thongs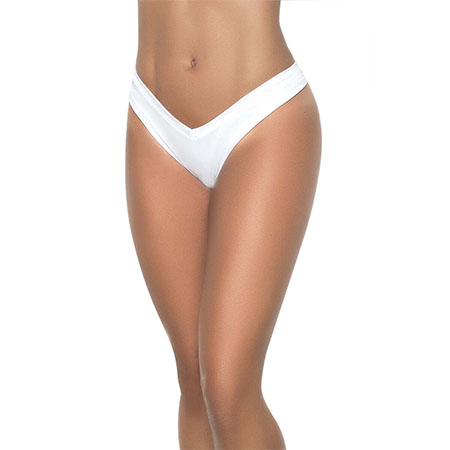 Nobody wants to deal with visible panty lines (VPL). Talk about a fashion faux-pas (not to mention everyone noticing your undergarments hiding below your brand new leggings). If you're tired of dealing with panty lines and need minimal coverage, don't settle for going commando — go with the classic thong instead.
Of course, thongs are more than just the go-to style for avoiding visible panty lines with tight-fitting outfits; they're also a top-notch choice for lingerie. Thongs leave little to the imagination, making them an utterly tantalizing option for bedroom antics.
#3. G-String Panties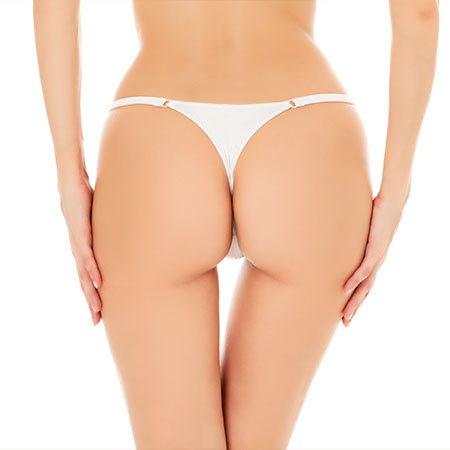 A g-string is quite similar to a thong, and the two terms are often used interchangeably. However, they have one key difference: the size of the material in the back. While a thong might have a little extra fabric in the backside, g-strings are designed with a tiny string.
So, if you tend to have uncomfortable wedgies while wearing thongs, you might find relief with the leaner, stringier g-string panty. Bonus: this panty style is also great at hiding panty lines, like when you're planning to "wow" at the New Year's party with a bodycon dress.
#4. Lace Panties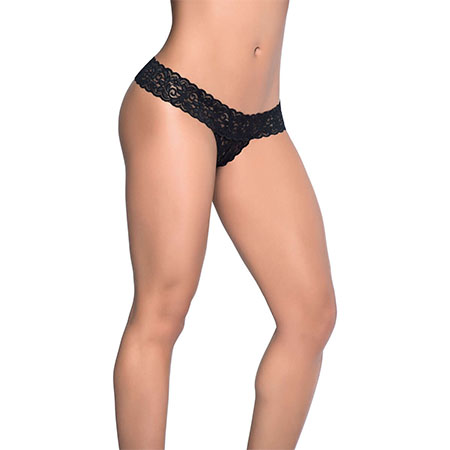 Are you feeling flirty? Then it's time to pull out the adorable and oh-so-romantic lace panties. Lace panties come in all shapes and sizes to suit your needs, whether you're looking for something cheeky to flaunt your apple bottom or prefer something low-cut to create an attractive physique.
Regardless, lace panties have alluring detailing from top to bottom (literally) and are precisely what the feminine woman needs in her dresser drawers.
#5. Sheer Panties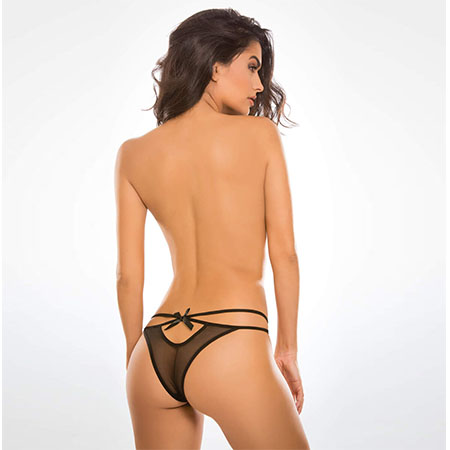 The classic peek-a-boo game gets a grownup twist when sheer panties are involved. These provocative pieces are constructed using see-through material, so your luscious skin can tempt and tease with ease. These women's panties come in various styles, much like the lace option, so finding a match is easy peasy.
#6. High-Waisted Panties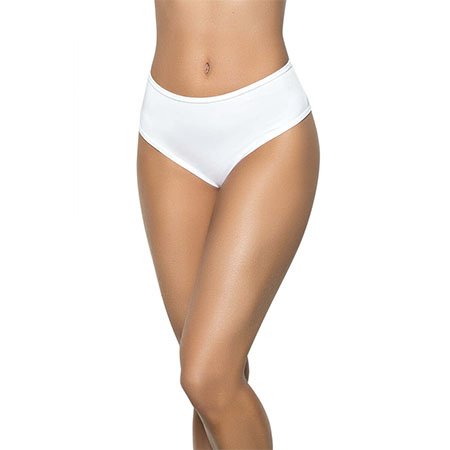 In an era where high-waisted clothing reigns supreme, it's no wonder why high-waisted panties have risen to the top in popularity. Much like their apparel counterparts, high-waisted panties are designed to cradle your waistline (Like shapewear) and create a beautiful silhouette, especially when paired with your favorite high-rise pants, skirts, etc.
High-waisted panties are available as full-coverage or soft coverage. The full-coverage option will cover your derriere, while the soft coverage (also referred to as French cut panties or high-waist brief panties) is designed more bikini-style to show off the upper thigh.
#7. Tanga Short Panties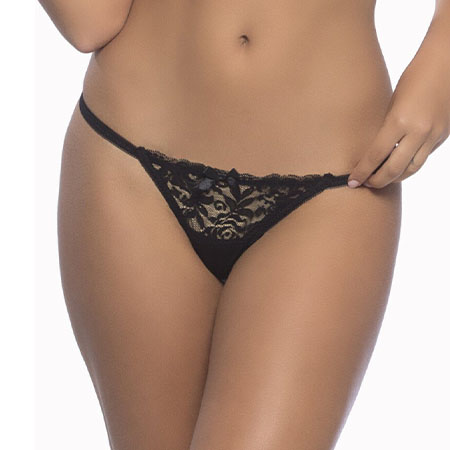 Looking for an option that's smack dab right in between bikini and thong? Then the tanga short panties might be the women's underwear you've been looking for. This type of panty offers a fair amount of coverage without being too much or too little. With the right coverage, you can easily enjoy these undies as loungewear or underneath form-fitting outfits.
#8. Low Rise Panties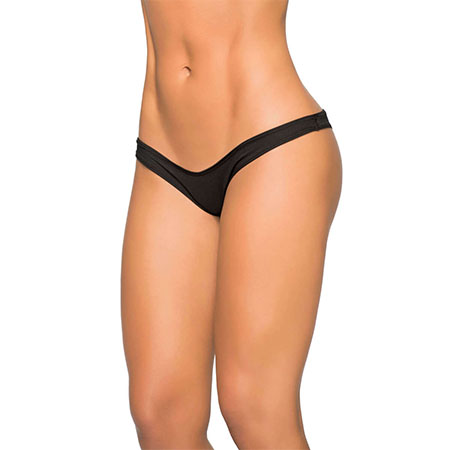 Sorry, millennials, but the low-rise jeans we gawked at when Christina Aguilera hit the stage is making a fierce comeback. And to be honest, most of us have a mixture of excitement and fear. (Time to lose the quarantine 15 once and for all?) To accommodate your new low-rise wardrobe, you're going to want to make sure you have low-rise panties at the ready. Go with the super skimpy pieces, or opt for some with a bit more coverage.
#9. Hipster Panties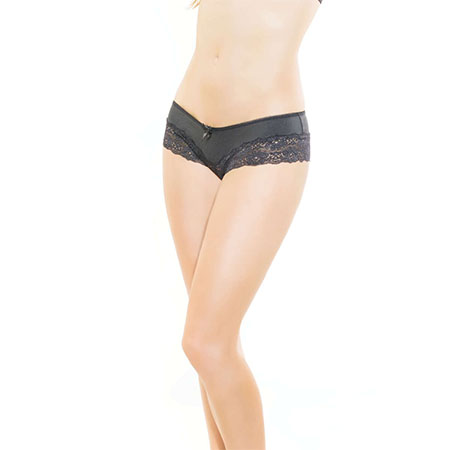 Hipsters hit, well, right below the hip, making them another top-notch option for low-rise jeans. The difference between hipsters and low-rise panties? It all comes down to coverage. Hipsters are designed with a lower-cut leg, which means they'll offer more coverage than bikini-style pieces.
#10. Full Back Panties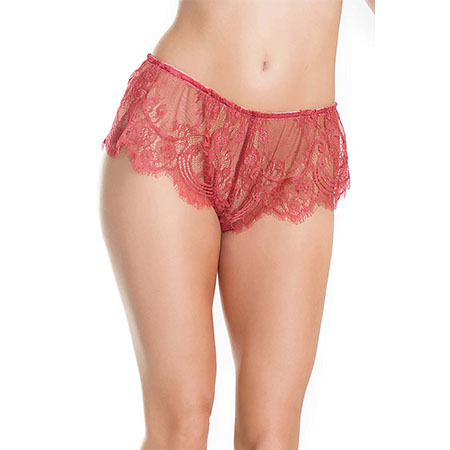 Full back panties? Do you mean granny panties? Let me be honest — when someone hears the term full-back, old-school knickers come to mind. But let me tell you this — full-back panties have gotten a makeover and can now be just as sexy as any other style of panty (or not sexy, if that's not the look you're going for). Regardless, full-back panties are designed to do one thing: provide full-back coverage when you need it most. Want 100% rear-coverage? Go full-back; it's that simple.
#11. Crotchless Panties
Playtime with your significant other getting a bit lackluster? Looking for a quick and easy way to spice things up? Nothing says "Come and get it" quite like a pair of crotchless panties. Crotchless panties are exactly how they sound — they're underwear styles that have an open slit down your naughty bits, creating the perfect entry point for a night you won't soon forget.
#12. Brazilian Cut Panties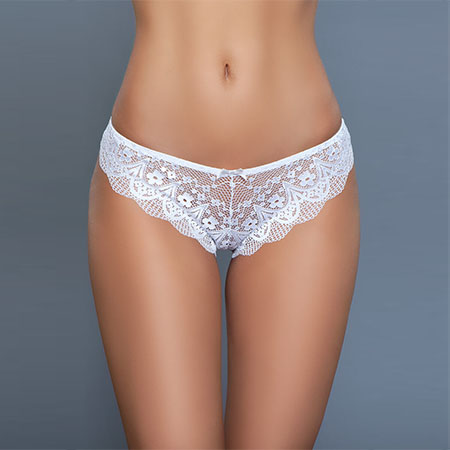 Brazilian panties are highly stylish and have their unique construction for a comfy fit that's still quite alluring. But how? Brazilian-cut panties come with high-cut sides and a little extra fabric on the behind, only covering the top of your tush for a look that kills.
#13. Booty Shorts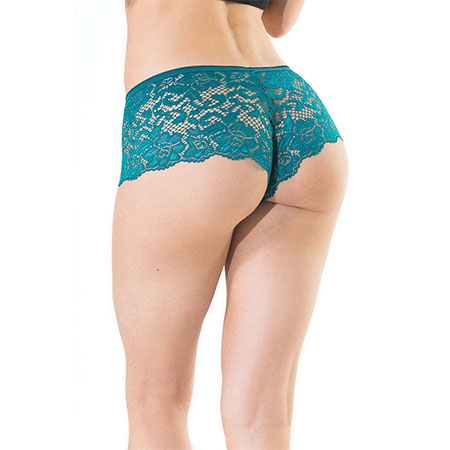 Booty, booty, booty, booty, rockin' everywhere? You bet, Bubba Sparxxx. If you're looking for women's underwear that can double as loungewear, look no further than the classic booty shorts. Booty shorts are designed to cover up all of your sensual areas while being skin-tight and sultry. You can keep it simple or go for a bolder style, like lace or latex.
#14. Bikini Panties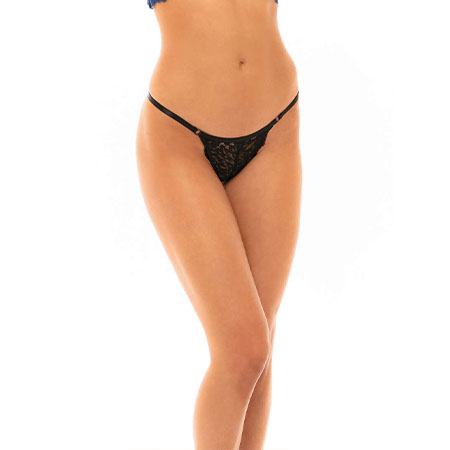 Who said bikinis had to be reserved for the shoreline? If you just love the way you look in an itty-bitty bikini, you'll love bikini panties just as much. String bikini panties typically come with little to no coverage and hug your curves in all the right areas. However, there are more full coverage options if that's your style (they will still have the higher leg hole to show some leg).
The Bottom Line
There are plenty of types of underwear on the market to cater to your needs, whether you need a skimpy g-string to wear for bedtime antics or prefer tummy-control briefs to pair with your high-waisted favorites. The key is to find the right style, design, and fabric. For example, you might consider a breathable microfiber fabric to wear underneath your activewear, but choose a lacy number to thrill your lover.
What is the most popular type of panties?
There are many types of underwear out there, but the three most popular women's panties include bikini-style, briefs, and thongs. (That said, it's no wonder why men's briefs are number one for fellas. There is something about that boxer briefs cut that fits just right!)
Which type of panties are most comfortable?
Again, briefs are superior when it comes to comfort. This is especially true if you opt for cotton material.
What are the pros and cons of wearing thong panties?
On the fence about thong underwear? Then you will want to know the essential pros and cons about them.
Pro: Sexy – Yes, thong underwear is undeniably sexy and is one of the go-to styles for lingerie
Pro: Enhances Your Figure – Showing off plenty of the goodies, thongs are capable of enhancing your overall silhouette
Pro: No VPL – Tired of your panty lines showing through all of your favorite styles? Say bye-bye to this problem for good with thongs
Con: Infections – Yes, it's possible to get an infection from wearing thongs constantly
Con: Discomfort – Not everyone is a fan of a piece of material up their butt
Con: Not Period Friendly – If it's that time of the month, you might want to skip on this pair of panties