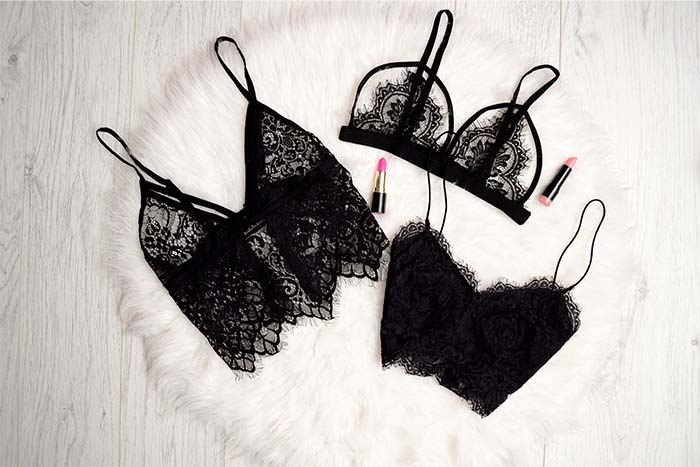 If you're planning on an upcoming bra shopping trip, I feel you, girl. Bra shopping isn't easy, especially when you walk into the store and see a hundred different styles. Which one is right for you?
While most people are well aware of what a traditional "bra" is, there tends to be some confusion about the bralette. Is it another type of bra style? Is it a piece of lingerie that can double as your next fave fashion statement? Or, is it in its own category altogether?If you're just as confused as the next girl, keep reading. Below, you will discover everything you've ever wanted to know about bralettes and bras and why they are so very different from one another.
What Is A Bralette?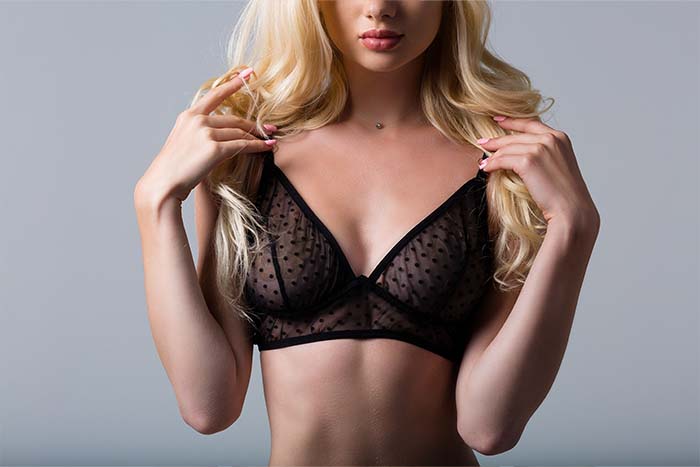 The bralette is an unstructured undergarment that focuses on shape and comfort over structure and support. Don't think that you can't find a bralette with some support, though. While it likely won't have all the padding and wiring of a bra, bralettes can have a bit of underwiring for the ladies that need it — ahem, I'm talking to the women out there with a larger bra size (like me).
Bralettes are pretty diverse in terms of styling, too. Some bralettes come in styles that are trendy enough to wear as a crop top or underneath a t-shirt. You can also wear bralettes with strappy and/or sexy designs, such as the infamous lace bralette. This sensual style can be worn around the house or paired with enticing bottoms for a knockout look in the bedroom.
Regardless of what bralette styles you end up with, you can guarantee a typically unlined and wire-free bra that focuses more on showing off your natural shape and curves.
What Is A Bra?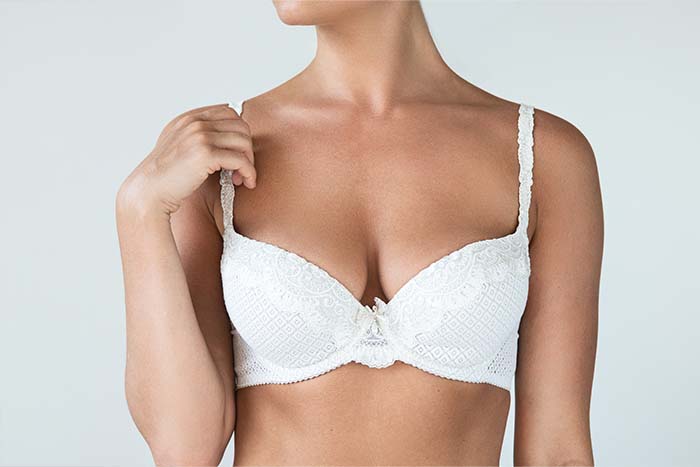 Unlike the bralette, a traditional bra is designed to offer support and structure that caters to your specific breast shape, breast size, and specific needs. For example, a push-up bra is excellent for those that want to add a little more "oomph" to their silhouette, while a full-coverage underwire bra is perfect for those with larger boobs that don't want to deal with spilling out the sides or middle.
Although the bralette has transformed in recent years, and now there are more styles to choose from, you simply don't get the same customization as a traditional bra. For example, you can find bras with molded cups, hook-and-eye closures, and strapless and racerback bra strap choices to accompany specific articles of clothing. There are also balconette bras with perfectly-set straps for scoop neck shirts and dresses.Bras can be used solely for structure and support, or they can be used to "wow" during sexy time. There are far more bra and panty sets than combos with bralettes. That said, bras tend to be the go-to more often for sensual and functional occasions than bralettes.
What Is The Difference Between Bras & Bralettes?
When it comes to the bralette vs. bra debate, the main focus is on the level of support. Bras provide more support and structure than bralettes, regardless of the style. There is also a wider range of options when it comes to bras. For instance, you can find the perfect band size and cup size to suit your body frame. Bralettes focus more on shape and comfort and, in recent years, have been worn as clothing rather than undergarments (although they can be worn in both ways). This is especially true for longline and halter bralettes that are ultimately trendy.
Determining Which Bra Type Offers The Most Support
If you are looking for support, your best option is a regular bra. Regular bras are designed to offer more structure and support, whether you have small or large breasts. Remember that you can also find ways to increase or decrease the support level. For example, a breastfeeding mom might not want tons of wires, while those with larger breasts might not need too much padding but need a decent lift from their everyday bra.
When To Wear A Bralette Over A Bra
The bralette is incredibly versatile and can be worn in many ways. Here are just a few great examples:
Lounging around the house with a pair of pants or shorts. Forget your typical pajamas. Bralettes can double as the perfect loungewear because they're comfortable and offer a bit of support while still being undeniably cozy. Wear with a pair of pants or shorts and enjoy your Saturday, girl.
Under a sheet t-shirt during the spring and summer. Playing peek-a-boo with your bralette is a great way to enhance your style. This look is drop-dead gorgeous and will make you look like a diva.
Alone as a crop top. If you have a bralette that can work as a t-shirt, why not wear it that way? Sure, you will be showing a little extra skin. But is that such a bad thing during the hot months?
Underneath a blazer. Businesswoman? Kind of. While I don't necessarily recommend wearing this pairing to the office, wearing a bralette underneath a blazer is a great way to look sophisticated and sexy.
Underneath a crochet sweater in fall. Just because it's a bit cold outside doesn't mean you have to toss your bralette to the wayside. Wear it under a cozy crochet sweater and enjoy your look.
With some sexy panties. Who said bralettes couldn't be tantalizing? Turn your loungewear into an eye-catching, knockout look by pairing it with your most irresistible pair of panties.
Really, you should wear a bralette whenever you're looking for comfort over structure. You can leave it as an undergarment or worn as lingerie, or you can break free from the pack and try to mix it into your everyday fashion. How you wear it is all up to personal preference.
The Bottom Line
If there is just one thing you take away from this article, it's this: bralettes are meant for comfort while bras are built for support. Now the only question is, which style will you add to your wardrobe next?
Do bralettes cause sagging?
No, wearing a bralette will not cause your breasts to sag. Although bralettes are deemed the "comfortable everyday bra," it doesn't mean zero support. Some support still exists with this style of bra. However, those with larger breasts may want to limit their use of bralettes. While bralettes don't cause sagging specifically, gravity does. By not giving your larger breasts ample support, gravity can give way over time.
What is a bralette made of?
This isn't really a "one size fits all" answer. Bralettes can be made from all different kinds of materials. Nevertheless, regardless of the style and appearance, most bralettes will be made using stretchy material. They are, after all, designed for shape and comfort. This would be difficult to achieve using rigid materials. So, think of your favorite sports bra when it comes to what a bralette is made of.
What are the disadvantages of wearing a bralette?
Although plenty of people love the bralette style, it doesn't mean it's heaven-sent. There are a couple of critical disadvantages associated with the bralette.
Lack of support. Sure, some bralettes come with a bit of support. But that's not why they were created. The focus on pure comfort lends bralettes to have less support than regular bras, and some women — especially those with large breasts — won't be a fan of the lack of structure.
Limited sizes. When you buy a bralette, you're going to find S, M, L, etc., rather than 34D, 36A, and likewise. This can make it a challenge to find a size that fits you. More importantly, it will make it hard to find a bralette that fits you comfortably and correctly. After all, there's a reason why you're supposed to measure your bra size.
Lack of customization. Not being able to adjust the band size or straps is one of the significant issues with bralettes. The lack of customization can lead to overall discomfort, and well, there's nothing you can really do about it.